Races and Events
At Totally Running and Walking giving back to our community is very important to us. Every year we put that into action with our three annual races that benefit local charities. In addition, we organize a twice-weekly run and walk group for our community to meet-up and encourage each other to stay active. These take place Thursday evenings and Saturday mornings on the Big Creek Greenway from the Halcyon entrance. More information about our run group can be found here. Be the first to know about any of our races and events by signing up for our newsletter below!
Our first race of the year is our Cupcake Road Race 5k/15k which benefits the Kyle Pease Foundation. The purpose of The Kyle Pease Foundation is to create awareness and raise funds to promote success for persons with disabilities by providing assistance to meet their individual needs through sports. In 2020 we were able to raise $5000 for The Kyle Pease Foundation. We couldn't do it without our amazing running and walking community and all their support. We are so excited to be working with The Kyle Pease Foundation again in February 2021.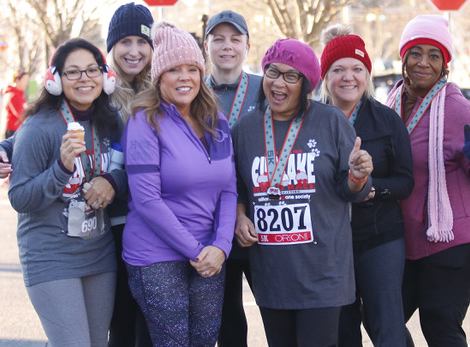 We The Runners Half Marathon, 10k/5k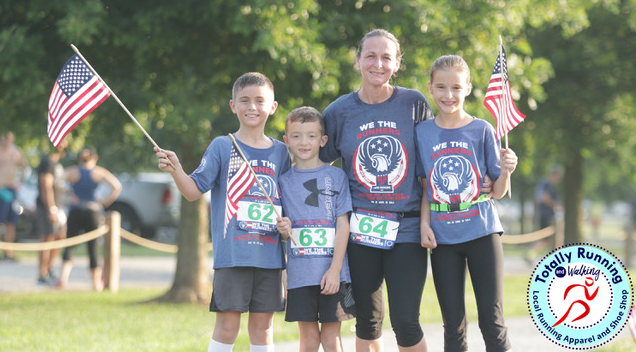 Every July 4th we have our We the Runners Half Marathon, 10k/5k. In 2020 our race benefited Hire Heroes USA and we were able to raise $1000 for them. Employment assistance is the number 1 requested service from transitioning military members, and Hire Heroes USA provides that service to thousands each year. Through personalized service and support, they help veterans and military spouses get hired, and they help companies hire and retain them. We are looking forward to 2021 to race together in honor and support of our veterans and their families again!
Tryptophan Half Marathon 10k/5k
Finally, our third annual race is our Tryptophan Half Marathon, 10k/5k that takes place on Thanksgiving. This year we are excited to be benefiting Family Promise of Forsyth. Family Promise of Forsyth County serves families who are experiencing homelessness. In cooperation with community churches and volunteers, they provide a safe place to stay and meals along with programs and support to help the families gain or regain sustainable independence. Our race will take place on Thanksgiving day November 26, 2020. Come out, burn those pre-turkey calories, and give back to our community! Register today for either our in-person or virtual race