| | |
| --- | --- |
| | Date: July 4, 2019 |
| | Time: Half: 7:30am | 10k: 7:45am | 5k: 8am | Sparkle Trot: 9:45am |
| | Location: Fowler Park, 4110 Carolene Way, Cumming, GA 30040 |
| | |
| | |
@TotallyRunning
ABOUT THE RACE
In the course of running events, it has become necessary for we, the runners of North Georgia, to choose our own race.
We have the inalienable right to sleep later and stay closer to home.
We yearn to avoid crowded MARTA trains and easily find a parking space.
We cry for the mercy of a level running ground.
We run in pursuit of happiness: a soft tri-blend cotton race t-shirt.
We will establish a new tradition.
We will promote health through running.
We, the runners of North Georgia, can count the blessings of having a local race.
Your race registration will include a cool race t-shirt, We The Runners Commemorative Finisher Medal (all distances) , No guarantee of T-Shirt if you register after 6/25
This year proceeds from We The Runners Half Marathon, 10k/5k will benefit Family Promise of Forsyth County.
About Family Promise
We recognize that poverty is a multifaceted problem that requires a multifaceted response. Did you know there are over 550 homeless children in Forsyth County today?
We respond by integrating educational outreach, smart programming, effective policies, and the hands-on work of volunteers. Through our network of host & support congregations, we are able to provide food, housing, and support services for homeless families. In addition, we provide advice and advocacy for at-risk families to prevent their becoming homeless.
 Events
| Event | Time | Price | Details |
| --- | --- | --- | --- |
| Half Marathon | 7:30AM EDT | $70 | Registration ends July 3, 2018 at 11:59am EDT |
| 10K Run | 7:45AM EDT | $50 | Registration ends July 3, 2018 at 11:59am EDT |
| 5K Run | 8:00AM EDT | $35 | Registration ends July 3, 2018 at 11:59am EDT |
| Sparkler Trot | 9:45AM EDT | $15 | Registration ends July 3, 2018 at 11:59am EDT |
| Virtual 5K | 9:45AM EDT | $35 | Registration ends July 3, 2018 at 11:59pm EDT |
| Virtual Half Marathon | 9:45AM EDT | $45 | Registration ends July 3, 2018 at 11:59pm EDT |
Races will happen rain or shine. Due to the high volume of runners and the limited space on the greenway, no dogs, baby strollers, bikes, or skates. We welcome walkers at all our events.
Course Information
Races start and finish at the track at Fowler Park, 4110 Carolene Way, Cumming, GA 30040. The race course is on the Big Creek Greenway (Concrete / Boardwalk Greenway), Forsyth County, Georgia. The Big Creek Greenway is a 12 foot wide concrete and boardwalk path winding through the woods along Big Creek.
Please note this race does have a participant cap of runners so register early.
5K Race Map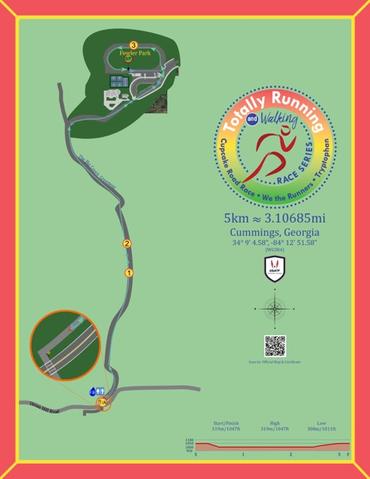 10K Race Map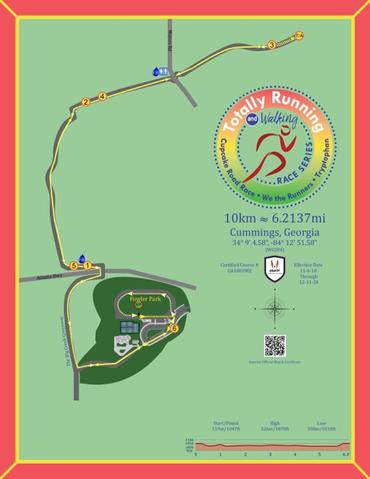 Half Marathon Race Map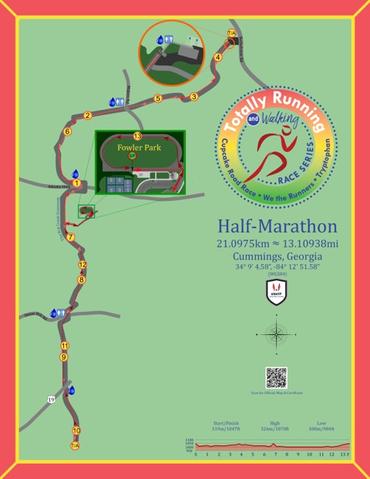 VOLUNTEER!
We always welcome volunteers. No experience is necessary. It is a great way to be part of a race without having to run/walk the miles, but, be careful, you may be inspired to run with us next time! You can get service hours for this event! Sign up to volunteer. If you have any questions please contact [email protected]
PACKET PICKUP
July 3rd from 11am – 7pm at Totally Running, 405 Peachtree Pkwy, Cumming, GA and there is race day packet pick up opening at 6:30am at the race site. 
AWARDS & FINISH LINE
Awesome finisher medals for all events! The picture does not do it justice!! 
Overall male/female 1st, 2nd, and 3rd
1st, 2nd, 3rd place age group awards 10&under-65+ in 5 year increments
RACE RESULTS
2019
Get ready for the race!

2018
We The Runners Half Marathon: Overall | Age Group
We The Runners 10k: Overall | Age Group
We The Runners 5k: Overall | Age Group

2017
We The Runners Half Marathon: Overall | Age Group
We The Runners 10k: Overall | Age Group
We The Runners 5k: Overall | Age Group

2016
We The Runners Half Marathon: Overall | Age Group
We The Runners 10k: Overall | Age Group
We The Runners 5k: Overall | Age Group

2015
We The Runners 10 miler: Overall | Age Group
We The Runners 10k: Overall | Age Group
We The Runners 5k: Overall | Age Group

2014
We The Runners Half Marathon: Overall | Age Group
We The Runners 10k: Overall | Age Group
We The Runners 5k: Overall | Age Group
WE THE RUNNERS SPONSORS
Platinum Sponsors

Gold Sponsors

Silver Sponsors

Bronze Sponsors

In-kind Sponsors
ANOTHER FUN RACE ORGANIZED BY: