Whether you're beginning a walking routine for health reasons or competing in marathons for fun or fame, quality gear is a must. Totally Running and Walking offers a wide selection of products to help accommodate any workout routine. Our compassionate Fit Experts have extensive product knowledge and training on injury prevention and rehab for common sports related pains and injuries. Schedule an appointment with a Fit Expert for personalized product recommendations.

No purchase necessary and appointments are FREE. 
* Ways to shop during the pandemic:
1. BOOK a Virtual Appointments with Zoom
2. BOOK a

Private In-store appointment
3. Call the store Monday-Saturday, 10-6 and Sunday 12-5 at 470-239-4466
4. If you know what you need. Buy online 24/7 and enjoy FREE SHIPPING, FREE DELIVERY (<10 mile radius), or Curbside pickup.
Instructions to download Zoom for Virtual Appointments-
To download Zoom for your virtual product expert see links below. 
Click here for all Zoom Download options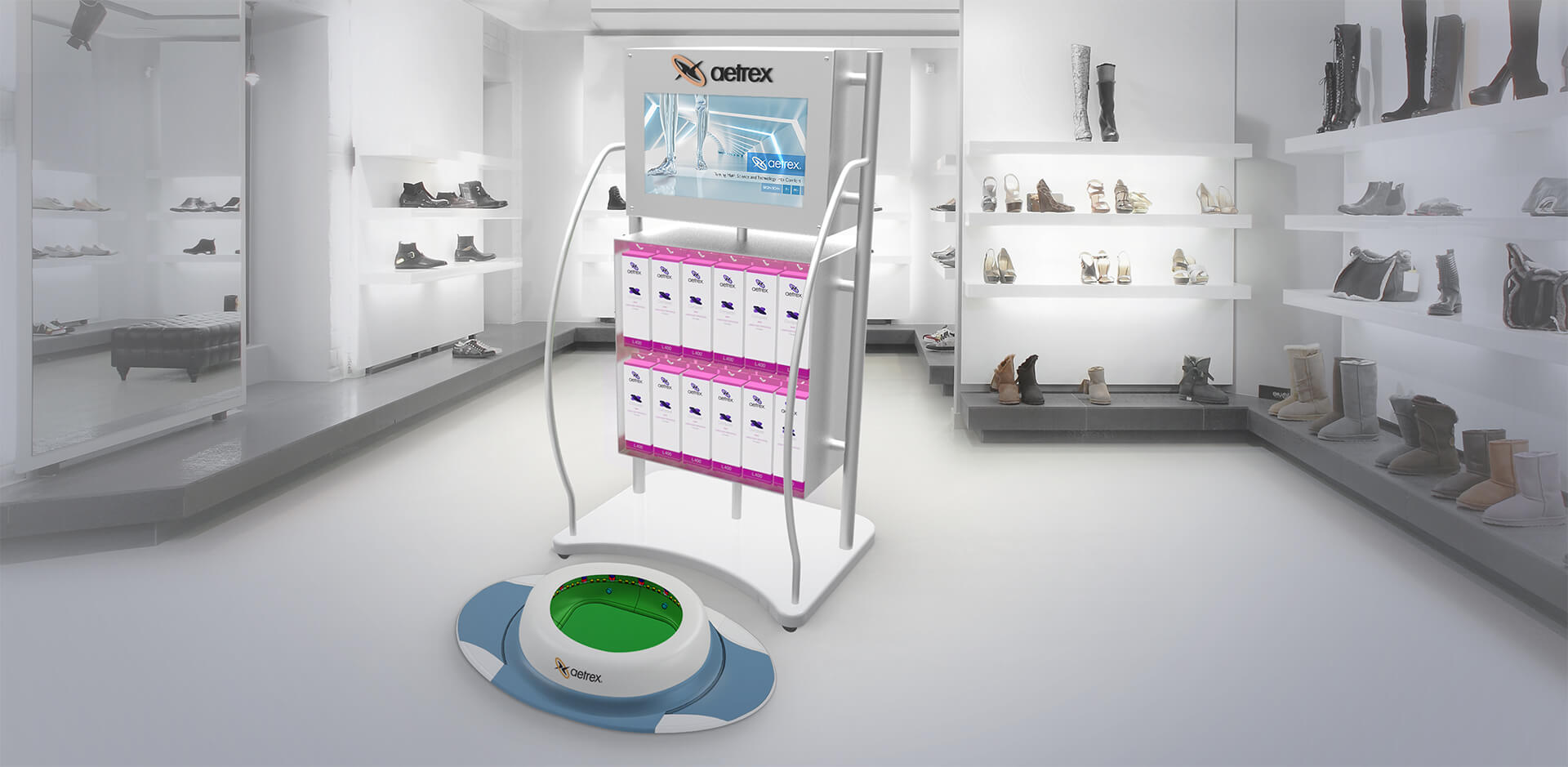 More about our fitting process with the Albert 3D Foot Scanner:
A TWO-STEP FITTING PROCESS ENSURES THE BEST FIT
1. Foot Scan
We scan your feet and provide precise measurements: length, width, arch type, and pressure points. The unique i-step system accurately measures the three main fitting points:
foot size
arch level
foot pressure points
By standing on the i-step for just 15 seconds, you will discover the best running shoe for your specific foot type. Each shoe brand and style has a different shape and so do your feet. You may have a wide toe box and narrow heel. Or a high instep. Or long, narrow feet. Your feet will think being properly fitted to a running shoe is the best idea ever. 
2. Running Analysis
As part of our fitting process, we will ask you to put on a neutral running shoe provided by us and to jog or walk on the treadmill while we take a 10-second video of your gait from the knee down to analyze your natural stride.
We will then play the video on a large screen and will replay your running in slow motion. The video will show us whether you are pronating, supinating, or running neutral.
The best answer to the question, "What's the benefit of having my feet analyzed and fitted to the proper shoe for me?" is, simply, your feet will feel good. Many, many things can happen to your feet inside a poorly fitting shoes, and none of them are good: ingrown toenails, bunions, corns, hammer toes, and hallux valgus are a few examples. Shoes that don't fit your feet correctly can also lead to muscular imbalances in the body, opening the door to foot, knee, and hip injuries. Shoes that are too small can lead to numbness, tingling, burning, arch pain, blackened toe nails, and pain in your toes and feet. Extra room in your athletic shoe is crucial because your feet swell when you work out. Each shoe brand and style has a different shape and so do your feet. You may have a wide toe box and narrow heel. Or a high instep. Or long, narrow feet. And your gait and stride also determine the type of shoe you need. Be fitted by professionals—that's us!—at Totally Running and Walking in Cumming.